Welcome to the
Expressive Therapies
Institute of Australia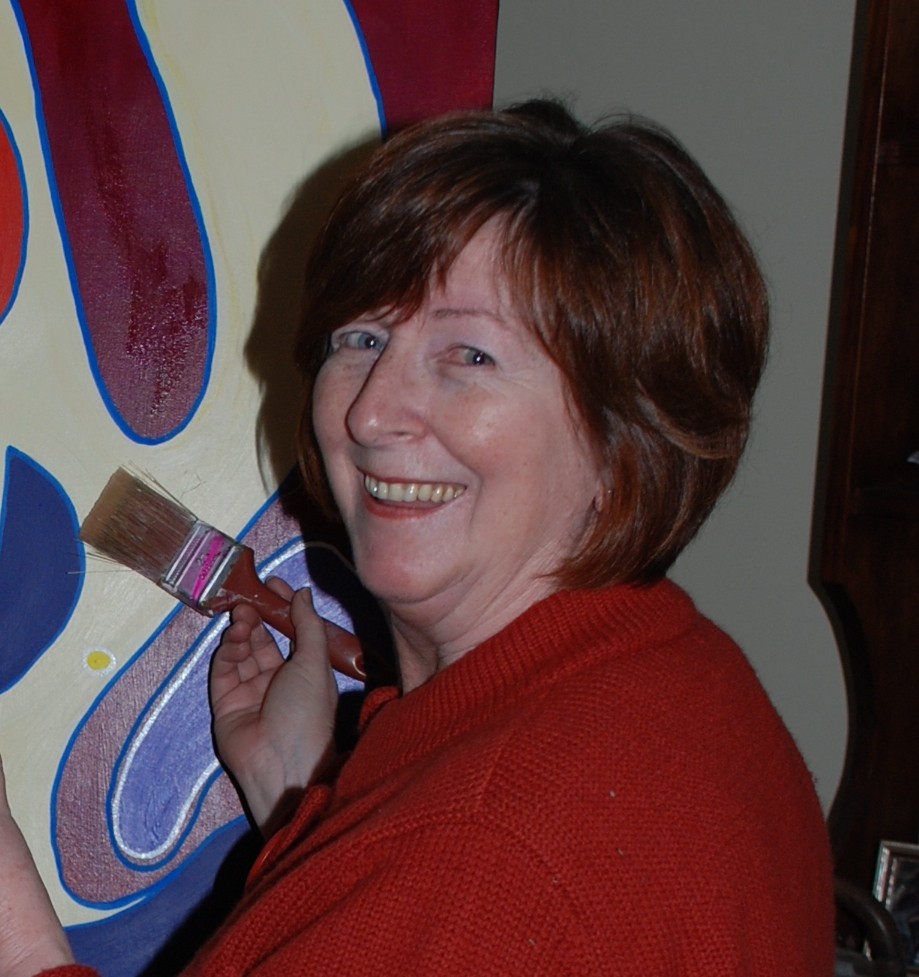 Hello. My name is Mark Pearson and this is Helen Wilson.

click

here

for Mark and Helen's backgrounds, biographical notes and publications)
For free article downloads visit Mark's academic website: www.markpearson.com.au
See our new article on the evolution of Sandplay Therapy applications - click on: Update on sandplay therapy - Research Article
You can follow Mark on Twitter: @MPearson62 - tweeting articles and news of interest for counsellors
ABOUT US:
We started The Expressive Therapies Institute over 25 years ago and since then we have trained thousands of graduates from many parts of the world in the various modalities of Expressive Therapies (ET). We were originally based in Brisbane, and since 2009 we lived and worked near Fremantle, Western Australia, and since 2013 we have re-located to Adelaide (to work for the University of Adelaide). The Expressive Therapies Institute programs are now taught all around Australia, and in S. E. Asia, by a highly experienced team of trainers.
Our two courses "Certificate in Expressive Therapies with Children and Adolescents" and the "Certificate in Sandplay Therapy & Symbol Work" have been recognised by The Australian Creative Arts Therapies Association for membership eligibility, and by the Australian Counselling Association and various PACFA member associations for PD points.
In 2009 we welcomed a new group of senior trainers (see staff page), who have taken over most of the Australian teaching load, while Mark and Helen focuss on PhD research. These trainers have all had extensive training in their fields, as well as extensive ET training, and long-term supervision with us - the course creators.
The Expressive Therapies Institute Australia has created and provides specialised extension training courses in create arts therapies and Sandplay Therapy for counsellors, guidance officers, psychologists, psychiatrists, teachers, social workers and child-care workers.
Our
Certificate in Expressive Therapies with Children and Adolescents
has now been continuously developed and taught around Australia for over
25 years
!
Helen has established a new supervision and counselling practice in the Adelaide Hills, offering both in-person and Skype sessions.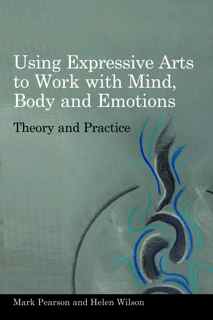 Using Expressive Arts to Work with mind, body and emotion. Theory and Practice.
- Jessica Kingsley Publications, London. Distributed in Australia by Footprint Books -
www.foortprint.com.au
Phone 02 9997 3973
Expressive Therapies (ET) are multiple intelligence tools for counselling with clients of all ages. They are easily used because of the way they allow the individual to access deeper levels of the psyche at their own pace and level. ET methods are self-balancing, self-regulating and non-intrusive.
Obviously they will not be applicable in every case, but their effectiveness in a growing number of counselling situations across all age groups has brought them into serious prominence.
The Expressive Therapies taught by in the Institute's courses are:

Sandplay Therapy,

Symbol Work,

Dreamwork,

Process Drawing,

Mandala Artwork,

Emotion-focused Processes,

Bioenergetics,

Body Focus,

Movement and Dance,

Visualisation, Expressive Writing and use of art.
Expressive Therapy techniques are applicable to children, adolescents and adults

alike. Our book, Sandplay & Symbol Work (2001) is still Australia's only text on the subject of Sandplay Therapy and our own creation of Symbol Work, and is in use as a text in a number of countries.
We have worked with a number of world experts including Stan Grof (Grof's Holotropic Paradigm) and Ruth Amman (Sandplay Therapy pioneer and Past-President of the International Society for Sandplay Therapy).
Thank you for coming here.
This website will tell you in detail what we do and how this might be applicable and of value to you both personally and professionally.
This is our introductory page so please read to the end and then choose the other areas you wish to visit from the menus.
Among professionals, many counsellors and psychologists find that ET training gives them valuable, practical counselling skills. Our ET courses have

Australian Counselling Association

Recognition.
Counsellors and Guidance Officers in schools, government and in private practice find them useful, beneficial tools in day-to-day work.
Teachers have found ET techniques can help children self-manage problems and improve behaviours.
'The child does the work itself, coming to realisations easily and intuitively with marked improvements in personality, application and learning skills. In the case of one 8 year-old girl , if she arrived at school in a distressed state she would ask to use the sand-play area and, usually within half to three-quarters of an hour, she would return to the class and announce she was now ready to go to work - a huge transformation'
Sunshine Coast
, Queensland
And, in the words of an already highly qualified Art Therapist:
'My confidence has grown. I am happy now to try new activities and to make changes to suit the needs of children. ET is infectious, and I want to know so much more. This feels the right thing to be doing. It marries with Art Therapy well.'
Liz Kinnane - Art Therapist / Counsellor, Melbourne
(see also our pro-active groupwork programme for use in schools The Innerspace Programs.
We offer Certificate Level Courses that incorporate all the ET modalities - Sandplay Therapy, Symbol Work, Dreamwork, Process Drawing, Mandala Artwork, Emotion-focused Processes, Bioenergetics, Body Focus, Visualisation, Expressive Writing - and use of art.
'(the) course was experiential, transformative and creative. ET for children and adolescents is one the most authentic and effective healing tools that I have experienced'
Primrose White,
Psychologist,
Convener of APS Interest Group on Child Psychology, Melbourne
Where possible we provide links to the home website of the author/s of papers we use or quote from, or to other websites that may offer more information related to it.
AUSTRALIAN RESEARCH STUDY - QUEENSLAND UNIVERSITY OF TECHNOLOGY (BRISBANE)
In a research study conducted among graduate-level, ET trained Guidance Officers and Counsellors in primary and secondary schools in Australia, there was a reported 71% increase in the effectiveness of positive emotional and behavioural outcomes compared with the counselling methods used prior to (ET) training.
(Download the full article from the publications page of: www.markpearson.com.au)
Summary:
positive improvement in client/counsellor relationships (100%)
improved client motivation to attend and participate in counselling sessions (mean average 65%)
Clients were;
less troubled by incidences

more in control of feelings

participated more fully in sessions

accepted reality more easily
In addition, there were outcomes beyond the counselling room including;
an exhibited emotional well-being and a calm state at school and at home

reduced aggression and a positive improvement in behaviour

improved relationships and positive feedback from school staff

increased self-acceptance

confidence in engaging in school activities

improved participation in school work

self and peer-referral to counselling
Sandplay and Symbol Work were found to be the most helpful ET modalities and the modalities most favoured by clients. Sandplay uses more of the multiple intelligences than other counselling modalities (O'Brien & Burnett, 2000) and therefore offers more choices in emotional processing for clients.
Expressive Art was the second most widely used and favoured modality in ET and the second most effective counselling tool in the opinion of these Guidance Officers and school Counsellors. (see also:
Art and
Process Drawing
and Mandala Artwork.
Our training programs have been operating around Australia for over twenty-four years and we consult and train internationally. The Expressive Therapies Institute courses are frequently available outside Australia in
Malaysia and in Singapore
We offer professional Certificate courses and training workshops - from one-day, to 15 days - throughout the year - frequently in Brisbane, Cairns, Victoria, Perth, Sydney, Northern NSW, Alice Springs, Singapore and in Kuala Lumpur.
All these are detailed in the

Calendar

section of the site and can be searched by course and by location.
Please contact us direct on info @ expressivetherapies.com.au or contact the individual trainers for bookings and registration forms through their email addresses in the calendar section.
Whatever course you select, throughout the process and afterwards we are wholely supportive of you. We and our trainers offer a high level of care and supervision for all our students.
To the many social workers, teachers, counsellors, therapists, psychologists and others whom we have already trained in these areas, thank you for your acceptance and enthusiasm for ET.
Based on the initial experience of two teachers in one Queensland school with sandtray work, all the teachers in that school are now being trained in the programme by one of our graduates - a child behavioural specialist.