The Founders and Directors of
Expressive Therapies Australia
DR. MARK PEARSON

Ph.D., M. Ed.(BEM), Dip T., Cert HB & TP, Dip. ERC.


E: info @ expressivetherapies.com.au




Mark has been conducting courses in Expressive Therapies (ET) around Australia since 1989, in Asia since 2001, and occasionally in New Zealand. He now lives on the Sunshine Coast in Queensland.




Mark's photography website is:

www.waterwayspics.com




Mark was originally a primary school teacher and then founded a remedial reading clinic in Sydney.

He has worked briefly with handicapped children and conducted individual and group programs for emotionally disturbed youth.

For five years Mark held a senior staff position at a training centre in the Blue Mountains, NSW, as lecturer in Emotional Release Counselling for Children, Breathwork Therapy, Dreamwork and Sandplay. He then directed courses at a centre in Toowoomba for eight years. He has completed further studies in Transpersonal Psychology with Dr Stanislav Grof, and holds a Masters in Education, majoring in Behaviour Management. His PhD research explored links between Multiple Intelligences Theory and the therapeutic alliance in counselling with adult clients.

One of the originators of Expressive Therapies, Mark now works as a psychotherapy and counselling trainer around Australia and Asia through Expressive Therapies Australia. With partner Helen Wilson, he regularly runs programs for various welfare agencies and education departments around Australia and in Singapore. He has been a counsellor for almost thirty years, working with adults, couples, adolescents and children. He is an academic member of the Australian Counselling Association.


Mark lectured in counselling at the University of Notre Dame, Australia, in Fremantle for five years, then lectured in the Graduate Program in Counselling and Psychotherapy, within the School of Population Health at the University of Adelaide, where he prepared new courses for the university on Counselling Children and on Expressive Therapies. He has been a Senior Lecturer in Counselling, and Counselling Programs Coordinator at the University of the Sunshine Coast, where he supervised PhD and Masters research in counselling. He currently lectures in Counselling for the Australian College of Applied Professions. His passion remains to focus on sharing the power and effectiveness of Expressive Therapies.


Mark held his first exhibition of fine art abstract photography in September 2010, with a second exhibition in July 2011, and a third solo exhibition in October 2012 (see

www.waterwayspics.com

), sharing his passion for creativity and the way photography has become his meditative practice.

He has presented at over 30 conferences:

Psychotherapy & Counselling Federation of Australia biennial conference - Sydney, June.

Society for Counselling & Psychotherapy Educators (SCAPE) annual conference in Sydney - May 2012, April 2013, and May 2014.

The University of Notre Dame, Arts & Sciences Research Conference - keynote speaker - Fremantle. 2010, 2011 and 2012

Curtin University Humanities Graduate Research Conference - Perth, November, 2011

Rural Youth Conference - invited speaker - University of Southern Queensland, Hervey Bay. 2010

Early Years Education Conference: Invited Speaker - Sandplay Therapy, Perth, September, 2009

Australasian Pacific Play Therapy Conference: Invited Speaker - Sandplay Therapy, Launceston, August, 2009

NSW Women's Refuge Movement, Sydney: Keynote address - Exploring the Story Without Words - Using Expressive Therapies in Counselling Children, April, 2008

The Inaugural Sexual Assault Support Service Conference, Brisbane: Keynote address - Self-Care and Healthy Professional Boundaries, June 2008.

The Association for Supervision, Coaching, Consultancy in Australia and New Zealand, Sydney: Keynote Address - Creativity in Supervision: Using Sandplay and Symbol Work, October, 2007

Publications:

Emotional First-Aid For Children (1991)

Emotional Release For Children (2004)

Sandplay & Symbol Work (2001)

Using Expressive Arts to Work with mind, body and emotions (2009)

Emotional Healing & Self-Esteem (2004)

From Healing To Awakening (1991)

The Healing Journey (1997)

The Innerspace Program (2006)

Peer-reviewed Articles:

see also publication page of

www.markpearson.com.au




Pearson, M. (2003). Guidance officer and counsellor perspectives on using expressive therapies to support students. Australian Journal of Guidance and Counselling, 13(2), 205 - 224.

Pearson, M. (2011). Multiple intelligences and the therapeutic alliance: Incorporating multiple intelligence theory and practice in counselling. European Journal of Psychotherapy & Counselling, 13(3), 263 - 278.

Pearson, M. (2012). Building bridges: Higher degree student retention and counselling support. Journal of Higher Education Policy and Management, 34(2), 1 - 13.

Pearson, M., O'Brien, P., & Bulsara, C. (2015). A multiple intelligences approach to counseling: Enhancing alliances with a focus on strengths. Journal of Psychotherapy Integration.




Pearson, M., O'Brien, P. (2012). Changing views of theory and practice in counselling: Multiple intelligences, eclecticism and the therapeutic alliance. Psychotherapy & Counselling Journal of Australia, 1(1), online at: http://pacja.org.au/?p=465

Pearson, M., & Wilson, H. (2008). Using expressive counselling tools to enhance emotional literacy, positive emotional functioning and resilience: Improving therapeutic outcomes with Expressive Therapies. Counselling, Psychotherapy and Health, 4(1), 1 - 19.

Pearson, M., & Wilson, H. (2012). Soothing spaces and healing places: Is there an ideal counselling room design? Psychotherapy in Australia, 18(3), 46 - 53.

Pearson, M. & Wilson, H. (2014). The evolution of sandplay therapy applications. Psychotherapy in Australia, 21(1), 94 - 100.




Smith, G., & Pearson, M. (2011a). Counselling clients from an older generation. Psychotherapy in Australia, 17(3), 12 - 18.

Smith, G., & Pearson, M. (2011b). Counselling clients from a younger generation. Psychotherapy in Australia, 17(4), 68 - 74.

<! EndFragment >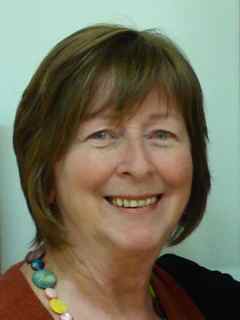 Dr HELEN WILSON
PhD., M. Couns. B. Bus. (HRM) G. Dip. ERC. Cert SP Cert. HB & TP Cert. ERC.


CONTACT HELEN: turnaround2@bigpond.com
PHONE: 0421 129 117


Helen has completed all three levels of training in Emotional Release Counselling and Transpersonal Studies and holds the Post Graduate Diploma. She has a Certificate in ERC with Children, a Certificate in Sandplay Therapy, a degree in Human Resource Management and a Masters degree in Counselling. Helen is a qualified trainer in Expressive Therapies and has also worked as a counsellor in private practice for the last 25 years. In 1998 Helen completed further studies in Transpersonal Psychology and Holotropic Breathwork with Dr. Stanislav Grof. She holds a Masters in Counselling, through UNE, where she was awarded the faculty medal. Dr Helen also holds a Ph.D., through the University of Notre Dame Australia, where she and Mark tied for the University research medal in 2010.
For six years she was a Lecturer and Senior Lecturer in Counselling at the University of Notre Dame Australia, Fremantle. Then worked part-time for the Graduate Program in Counselling and Psychotherapy at the University of Adelaide, and until late 2021 was a lecturer and clinical supervisor in the Counselling Programs at the University of the Sunshine Coast.
Previous experience includes several years in the field of anti-discrimination and anti-harassment within the tertiary education and public service sectors. Helen has been conducting professional training in expressive therapies for the last 20 years both through the Institute and previously at The Portiuncula Centre. Currently her main interests are in the field of perinatal studies, supporting women who have battled breast cancer, and also the development of creative counselling tools. Helen conducts a private supervision practice (in Redcliffe, Qld), working with clients in-person and via Zoom or Skype.
She has addressed:
Rural Youth Conference

- invited speaker - University of Southern Queensland, Hervey Bay.

University of Notre Dame, Arts & Sciences Research Conference

- Fremantle.

The

Rural Training Days

for Guidance Officers of Ed Queensland, Hervey Bay, April 2007

The first Australian Sandplay Conference:

Sand and Psyche

- Sydney October, 2006

The Society for Counselling & Psychotherapy Educators: Gold Coast 2005

Marco Creative Arts Trust, Auckland 2006

University of Southern Qld - Guidance and Counselling Masters Students, Toowoomba 2004, Toowoomba 2005

National Family Therapy Conference, Brisbane 2004
Publications
Peer-reviewed articles:
Wilson, H. (2005). Pre- and peri-natal psychology and the training of counsellors. Society for Counselling and Psychotherapy Education - 2005 National Conference Proceedings.
Pearson, M., & Wilson, H. (2008). Using expressive counselling tools to enhance emotional literacy, positive emotional functioning and resilience: Improving therapeutic outcomes with Expressive Therapies. Counselling, Psychotherapy and Health, 4(1), 1 - 19.
Pearson, M., & Wilson, H. (2009). Using expressive arts to work with mind, body and emotion. Psychotherapy in Australia,16(1), 55 - 64.
Pearson, M., & Wilson, H. (2012). Soothing spaces and healing places: Is there an ideal counselling room design? Psychotherapy in Australia, 18(3), 46 - 53.
Pearson, M., & Wilson, H. (2014). The evolution of sandplay therapy applications. Psychotherapy in Australia, 21(1), 94 - 100.
<! EndFragment >
Co-author of these books:
Sandplay & Symbol Work (2001)
Using Expressive Arts to Work with mind, body and emotions (2009)
As important as Mark and Helen's qualifications and experience are, of equal note is what participants and graduates of Expressive Therapies Institute say about their experiences. Click Here